The Bucs hobbies are not limited to DVDs, Ticket Stubs, Players cards or programs. People collect Jerseys, T shirts, Posters, License Plates, penants, hats, you name it!
Here are a few things worth Showing…
MEDIA GUIDES
Here are two old ones, from 1979 and 1980.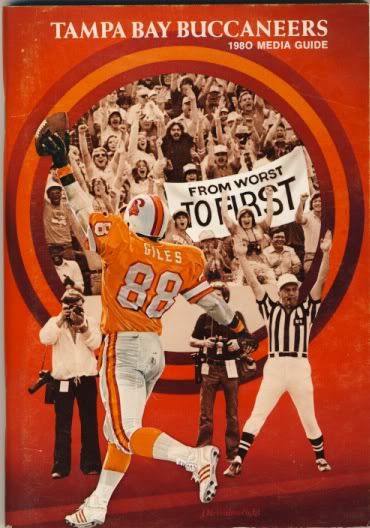 JERSEYS
This one belongs to Larry Mucker, WR for the Bucs from 1977 – 1980. Since Mucker was not a super popular player like Williams or Selmon, we know this is a real game worn jersey!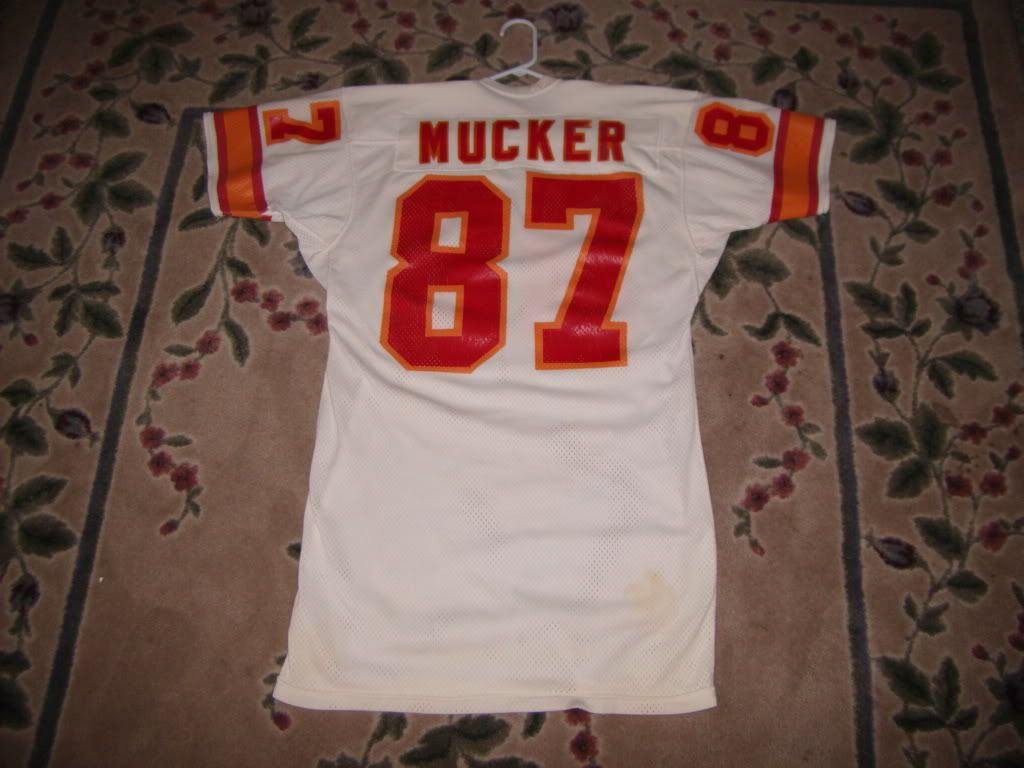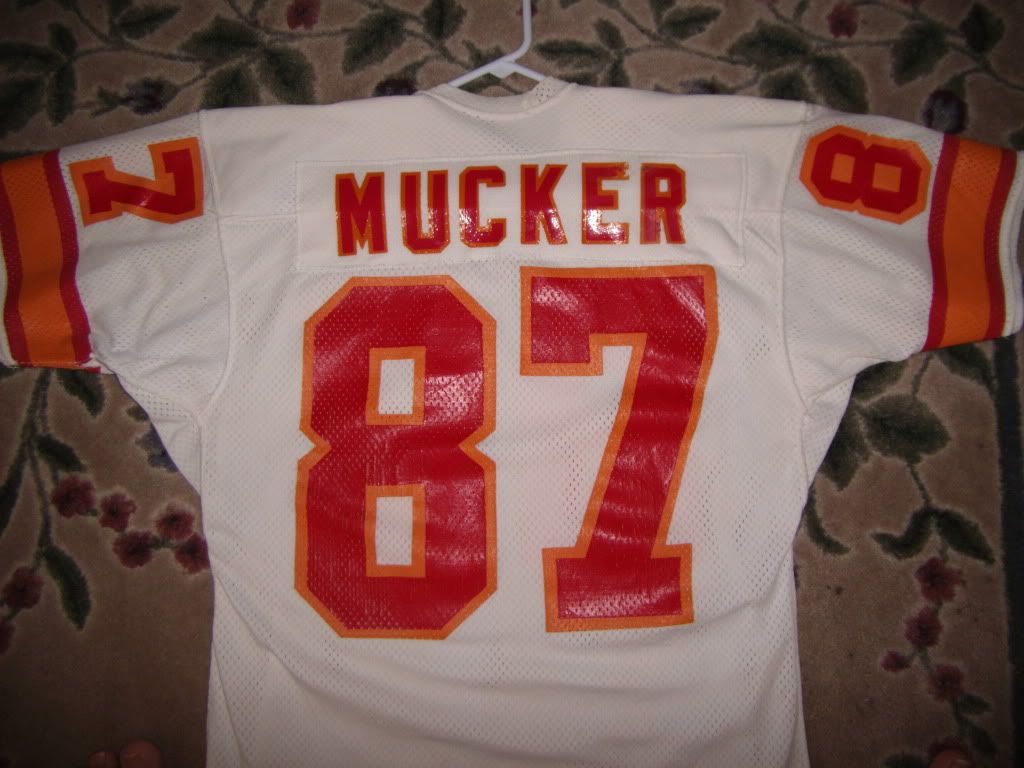 PLAYER PHOTOS
When Tampa Stadium was demolished, people were able to take what they wanted from certain piles. One of the piles had these 35mm photos that I scaned into digital images.
Here is a digital scan of 35mm shot of the 85 logo on the uniforms…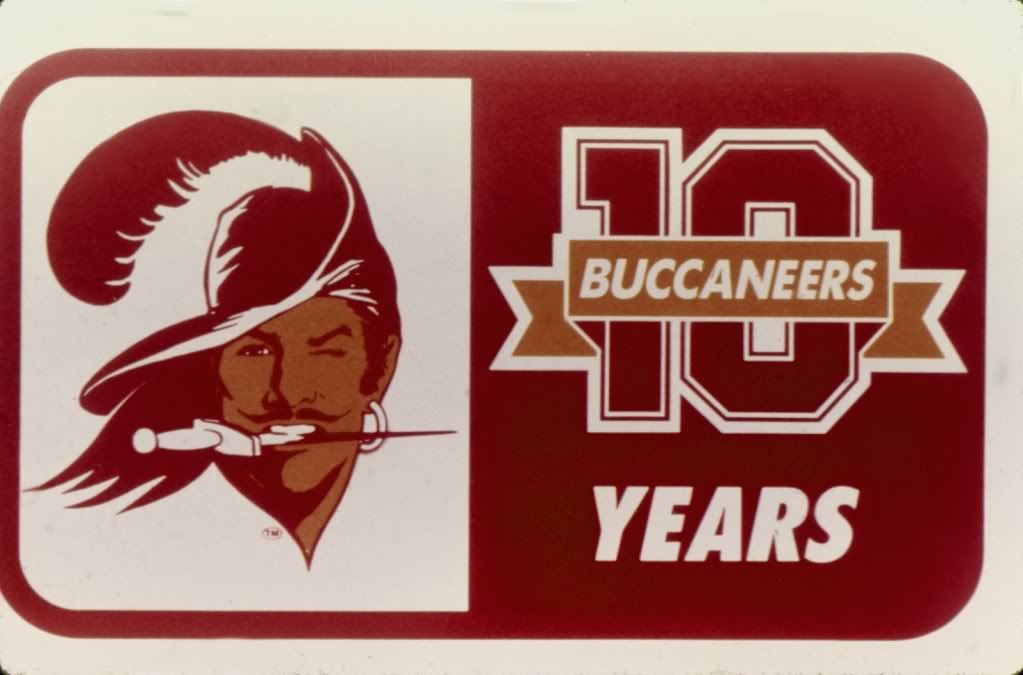 Mr. Buc himself, Doug Williams.
Below is Gordon Jones
Hugh Green in action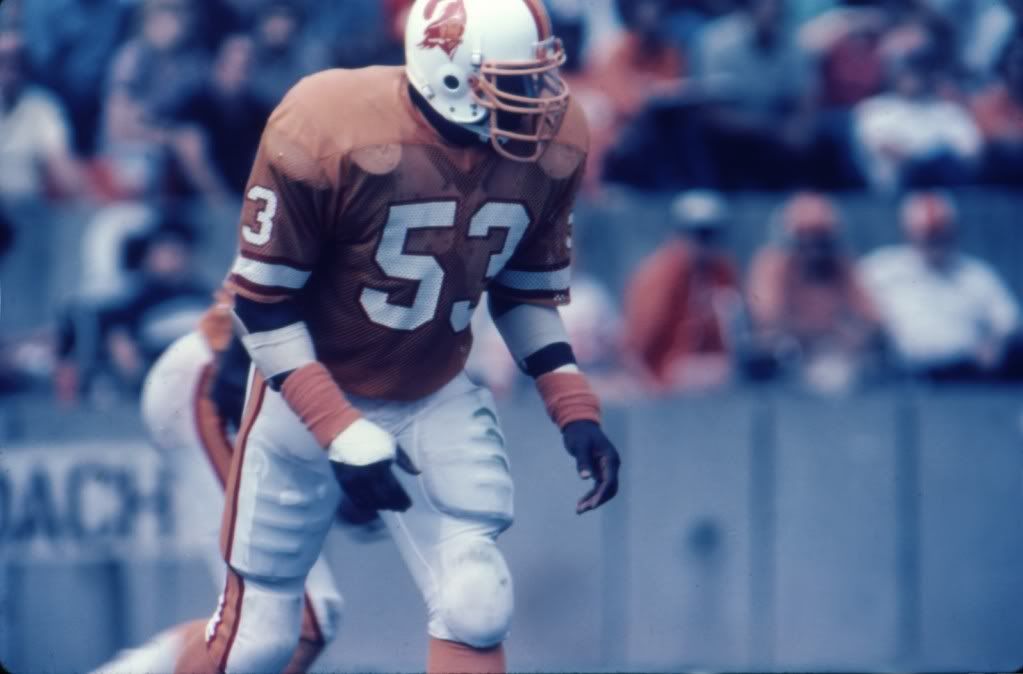 Shot of James Wilder