PROGRAMS…..GET YOUR PROGRAMS HERE!!
Fans new to the game may be in unfamiliar territory here. With the explosion of Fantasy Football, there is a need for far greater amounts of information, and much more current too than any program can offer. Pregame rituals have thus changed likewise, from a light reading of the program, to up to the minute stats of your Fantasy Stars. And So programs went bye bye.
In Time, I will add these programs in their entirety for reading, but for now, here are some covers.
Bucs fan Mark Fisher has donated these scanned images of his Programs, which as you can see, are quite older than mine.
This is from the very first Bucs game ever…the 1st preseason game ever… at LA Rams.
This wild colored cover is the playoff editiion of the 1979 Bucs vs Eagles game.
The Preseason contest, first of its kind, between Bucs and Dolphins.
Program for the very first football game, regular season.
Here we have a 1980 Program of the Chicago/Tampa Bay Game at Soldier Field on Monday Night Football;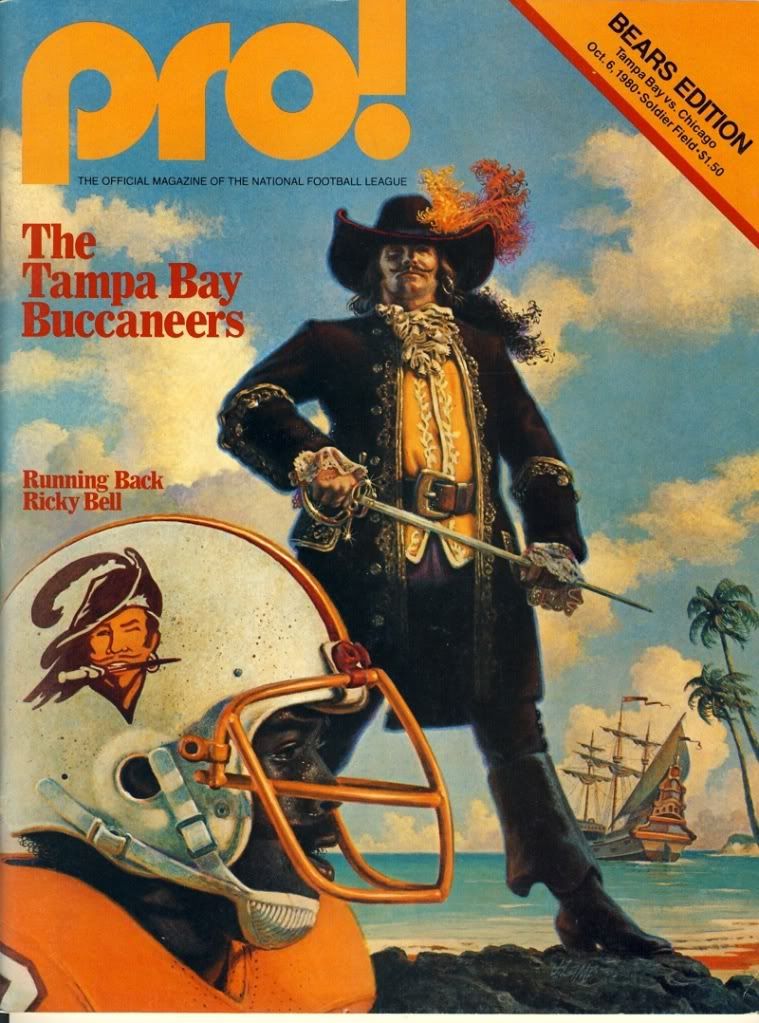 Here is the program I got on opening day 1983 when we were snowed into believing we would be a better team now that Doug Williams was gone; replaced by Jerry Goldstein and Jack Thompson. Lions won 11-0!
Back of Program below…
Here are two similar covers from the same 1979 season.
Below is the Program from Giants Stadium in East Rutheford, NJ week 6 as the 5-0 Tampa Bay Bucs took on the 0-5 New York Giants who decided to start Rookie QB Phil Simms. The Bucs lost 17-14!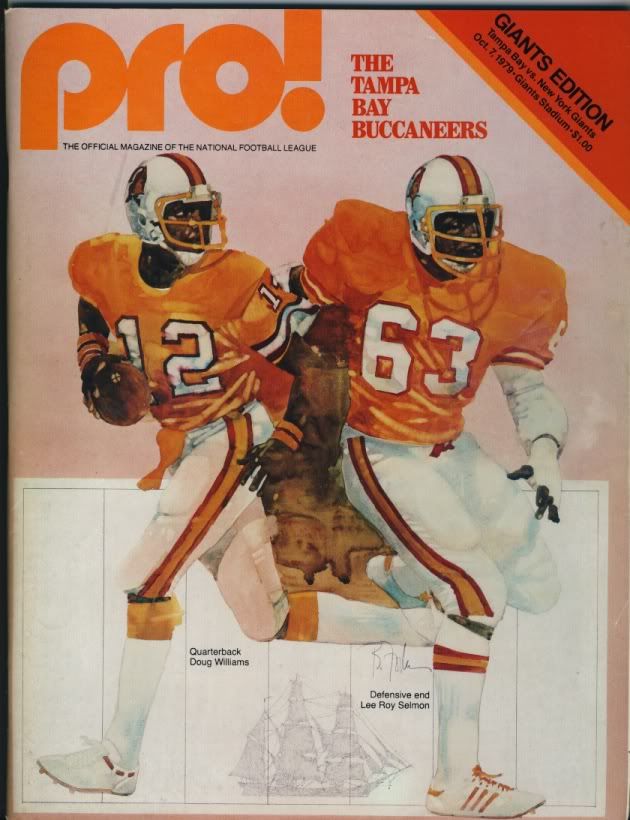 This one below is from Tampa Bay at Detroit..
Dan Fouts is a legendary QB and commentator, and the Bucs took him on 1981 and made a game out of it. A last minute drive beat the Bucs in that game. Here is the program you would have read had you been there that day.
How about some Modern Programs? Check out these PDFs with inserts scanned by Mark Fisher.